We are licensed electricians in Richmond Hill, also serving Toronto, North York, Markham and other regions. All of our installations adhere to the Ontario Electrical Code (OESC). We provide professional cabling services to both residential and commercial clients.
New Installations:
We provide electrical wiring solutions from blueprint to powering on your home or business. We will install your required design and complete your project from running the first wire to switching on the lights and ensuring your appliances, devices or vital equipment is powered on safely. When you entrust your project to our technical team, we start with safety and end with safety. We wire to provincial standards, ensuring that your investment with us has returned value for many years to come.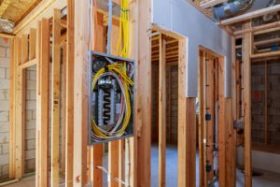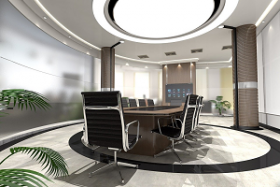 New installations for residences and businesses include;
All Electrical wiring, Lighting and Fixture Installations
Circuit Breaker Panel Wiring
Ceiling Fan Installations, Dimmer Installations, Electric Water Heater Installations
Business Electrical Systems (Office, Restaurants, Bars, etc)
Commercial Lighting and Heating Solutions
Electrical Transformer Installations
Swimming Pool and Spa Electrical Systems
Garden Lighting, Security Lighting, Pot Lights
Electrical Upgrades:
We provide a variety of Electrical upgrades to homes and commercial establishments which need to meet safety standards for new appliances and equipment. These upgrades include;
Removal of old Knob & Tube Wiring (for insurance compliance)
Replacement of Ungrounded Receptacles with GFCI devices (important for modern appliances)
Upgrades of electrical panels from fuses to circuit breakers
Upgrades to at least 100-amp service
Installation of correct grounding and bonding
Whole property Power Surge Protection
Solar Panel Electrical Connections
Pool Pump and Spa Electrical Connections
Outdoor Lighting Fixture Installations
Safety Lighting Installations
Electrical Audits, Survey and Repairs
Contact us today for all your electrical cabling needs. We will be there to provide prompt, professional and courteous service.